Mergers and acquisitions (M&A) take place when two companies agree to come together. Though similar, there is a key difference between the two processes. A merger is when two companies combine to form one, and an acquisition is defined as one company taking over the other.
 In both situations, there are many legal aspects that must be considered, as well as the reputation of the two companies involved and their staff and shareholders.
To keep the process as smooth as possible and your business protected, M&A lawyers handle all legal steps on your behalf. 
In this article, we take a look at the main duties a mergers and acquisitions lawyer will undertake for you.
Valuing Your Businesses
Part of an M&A lawyer's job is to assess the standing of your company, assuming you're the one looking to acquire the other company. 
This is known as a pre-acquisition review and is important in working out whether a merger or acquisition is suitable for your company. Your lawyer will value your business and determine whether an M&A will help you achieve your growth targets.
Once your business has been valued, an M&A lawyer can draw up a list of suitable candidates to merge with or acquire, providing you don't have a specific company already in mind. 
The aim here is to find a business that is a good strategic fit to join forces with or acquire. At this point, there may be a number of different options to choose from. For example, your best option may be a horizontal merger, where you join with a competitor, or a vertical merger, where you absorb a supplier.
Let's say you own a delivery company but you use a third party for packaging. Your mergers and acquisitions lawyer will source a packaging business that closely matches the demands of your company to merge with.
Assisting in Negotiations
One of the biggest steps to consider in mergers and acquisitions is the negotiation stage. The first set of negotiations should outline the heads of terms, which are the terms you want to set in principle for the merger or acquisition.
It's important to remember the terms are usually not legally binding at this point, but they are used to show serious intent to go through with the process and are documented throughout.
Setting out heads of terms is not a task that's often completed quickly. As such, your mergers and acquisitions lawyer has to check the terms work well for you before drawing up any follow-up documents.
While your M&A lawyer will assist in negotiating terms, the final decision on price is, of course, yours. They will, however, argue your case for when payment should be made.
Conducting Due Diligence
Perhaps the most important task a mergers and acquisitions lawyer performs is conducting due diligence.
Over the course of the negotiations, you'll learn what the target company is valued at. However, now is your chance to double-check that the valuation is accurate and there are no skeletons in the closet.
Due diligence involves investigating the accuracy of the information passed on from the seller to the buyer to ensure there are no reasons why the merger or acquisition should not take place.
This includes combing through the company's financial history, checking to see if there are any debts that need to be solved and checking to see if the company is undergoing any court cases.
Although this process is usually on-going from the pre-acquisition review stage, a thorough analysis won't take place until the heads of terms are agreed upon.
Setting Up the Transaction Structure
There are a few main ways to complete the sales/purchase process, and the method decided upon will depend on your business and whether you are going through a merger or acquisition.
The most common transaction structures include:
Share purchase, where the seller sells his stake in the company;
Asset purchase, where the buyer only purchases certain aspects of a company, such as the premises or the machinery;
Negotiated merger, where both companies combine their assets for mutual benefit.
Your M&A lawyer will advise you on which route to take.
Helping with the Fallout
The merging and acquisitions procedure is a complex one, and the complexities extend far past making sure the process is worth going through and setting up payment structures.
When two companies consolidate their assets, M&A lawyers will provide advice to you on how to appease dissenters and shareholders in your business.
This includes the payment of fiduciary duties, helping to convince shareholders the consolidation is in everyone's best interests and coming up with ways to deter destabilisation campaigns that could affect the price of your company's shares.
What Skills Do M&A Lawyers Have?
When choosing an M&A lawyer, you should check they have the following qualities:
Knowledge of several legal practises: This can include knowledge of tax, employment, pensions, environment and even intellectual property. The more knowledge your lawyer has, the smoother the transition will be.
Organisational skills: There are many documents to keep track of, meetings to attend and people to see, so it is paramount you have an M&A lawyer who can keep on top of appointments and their workload.
People skills: Your lawyer will work very closely with other solicitors, including the ones from your side and the other company. It is essential you choose someone who is easy to work with and persuasive.
M&A lawyers also have to be adaptive with their working hours. The process of mergers and acquisitions is not straightforward, and while your solicitor may finish work at 5pm on Monday, there's the chance they'll be negotiating on your behalf into the late evening the next day.
You should also look for a solicitor who is willing to ask awkward questions. If the company you are looking to consolidate with has ever made an embarrassing mistake or if they make decisions that seem counterproductive, your M&A lawyer should be comfortable in finding the reasons why.
Are you About to Undertake a Merger or Acquisition?
Taking part in mergers and acquisitions is not a simple process but can be an extremely rewarding one for you and your business. The key to delivering a great result is by finding a solicitor with the skills needed to get things done.
Now that you know what mergers and acquisitions lawyers do, the next step is to find one you can trust.
If you're considering an M&A, get in touch with the legal team at Glaisyers to see how we can help you.
Back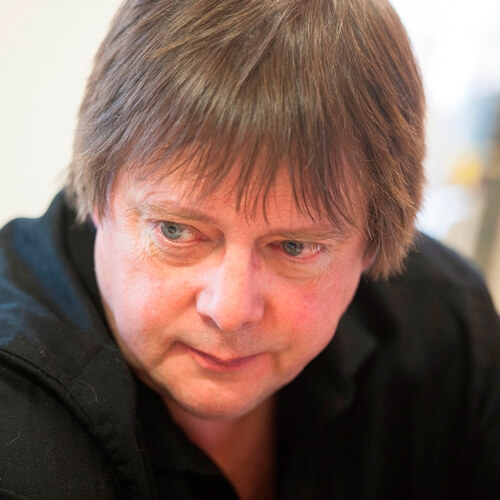 Julian is head of our corporate department and has practiced law for 30 years. He is highly experienced in advising a wide variety of business on anything from business formation through to multi-million pound deals.
Julian Bond - Corporate/Commercial Partner
To discuss how Glaisyers can assist you contact Julian Bond on Julian.Bond@glaisyers.com or via 0161 832 4666.