There are a variety of reasons why you may be considering to sell your business. It could be as simple as wanting to release wealth for your retirement, perhaps you're looking for a new challenge or you no longer want the stress of owning a business.
Whatever the reason, selling is something that crosses the mind of every business owner at one point or another.
However, there's no one-size-fits-all sale process. Your industry, size of business and goals will all influence the type of buyer you look for and the structure of your sale.
Every business sale needs to be handled in a different way, so before you start planning your own sales strategy, you should know what your options are.
Seeking legal advice will help you, but for those who are looking for more information first, we've covered the key elements of how to sell a business in the UK.
Deciding Your Sales Goals
The reasons for selling a business vary, so we have selected a few common ones below:
You want to release the wealth in your business;
You don't have enough time to spend on the business;
Owning a business no longer suits your lifestyle;
You're selling as part of going through a divorce;
You feel like you need a new challenge;
You're relocating.
Some of the more commercial circumstances might be due to:
Challenging trade situations;
You don't think you'll have a better opportunity to sell.
Why you want to sell will play a part in determining how you sell. For example, you may structure the sale in a specific way to increase the speed of completion.
Finding the Right Time to Sell
The best time for a business owner to sell is during the 'growth phase' of a company. At this point, your company is on the up, so it's important to harness this momentum before this growth plateaus. This is because momentum can have a significant positive impact on your business's value.
While the growth phase may be the best time to sell, many business owners understandably don't want to sell at this point. It's more likely that a business will be sold later in its life, in which case, you need to plan ahead.
You only get one chance to sell a business, so you want to make sure you're maximising its price tag. In most cases, selling your business will take at least a year to 18 months and part of this time is implementing measures to increase value.
If you're unsure of what you can do to increase the value of your business, speak to an experienced corporate solicitor for more advice.
Deciding on the Sale Structure
There are two core ways to sell your business, an asset sale and a share sale. We've already written a blog about this in greater depth here, but below is a quick overview of each.
An Asset Sale
An asset sale is typically preferred by buyers, as it allows them to pick and choose what they want to buy. Rather than taking over legal ownership of your business, they simply buy assets from it, ranging from stock to intellectual property, and set up a new business.
The result is that you may be left with some elements of your business, most notably any liabilities. However, you may be able to negotiate a higher sales price as a result.
A Share Sale
A share sale is normally the preferred method of sale for sellers, as it allows a complete separation from you and your company. By selling shares, the business legally changes ownership, meaning all the value travels to the owner along with the liabilities.
Because of the risk of taking on liabilities for the buyers, you'll usually find that this sales method takes longer to complete.
Deciding your sale structure will likely form part of negotiations with the seller. However, it's always wise to aim for a particular sale structure early, especially since each one will have different tax implications.
Preparing For Sale
Business owners tend to underestimate the amount of time it takes to sell a business. No one buys a business without doing their research, which means you'll need to supply a lot of information and documents.
Collecting this documentation together early will help you in the long-run and reduce delays. As a starting point, make sure you have three years of accounts ready.
The most important reason for gathering this information is so you can have your business valued accurately. Every business is different, so they're always going to be valued differently. 
Seeking professional advice at this point is a must, as an inaccurate valuation can not only delay your sale but damage your overall sale price. Valuations come in all shapes and sizes and can look very different depending on how you want to structure your sale.
Attracting a Buyer
Finding a buyer is one of the toughest elements of selling a business, especially when you don't want the sale to become common knowledge.
While there are portals on which you can advertise on, most owners choose to use the services of a business broker or solicitor to source potential buyers for you.
If you do need to keep the sale quiet, speak to a solicitor about putting a confidentiality agreement together, so you can limit the risk of your staff and customers discovering your desire to sell.
While you're looking for buyers, think about what you can do to make your business more attractive.
For many companies, the day-to-day work heavily relies on the owner in order for it to run as smoothly. However, this may limit the number of buyers you can attract. Implementing new measures to allow you to take a backseat and demonstrate that a new buyer wouldn't have to be in 24/7 can make your business more attractive.
Completing the sale
Once you have a buyer in your sights, it's time to close the sale. This will begin with negotiating a price for the sale, which your solicitor can advise you on. These discussions will be based on the financial position of the business, as well as physical and non-physical assets and the reputation of the business, to name a few.
When you have the outlines of a deal, you'll want to put together a heads of terms for you and the buyer to sign. While typically not legally binding, doing this is a strong signal of both parties' intention to complete the deal.
With a deal is on the horizon, the buyer will want to conduct extensive due diligence. This gives them a chance to make sure there are no hidden surprises waiting for them in your business. As such, you should expect no stone to be left unturned. You'll need to answer a lot of questions and be as transparent as possible when it comes to providing relevant documentation.
The Sale Agreement
With the help from a professional, a sale agreement will be drawn up once due diligence has finished. 
When a final price has been agreed by both parties, the buyer will need to sign a binding contract of sale, so the deal can be completed.
Your Responsibilities
When selling a business, it's important to be aware of your responsibilities, as determined by the legal structure of your business. For example:
If you're self-employed, you're obliged to tell your members of staff when and why you're selling your business. You'll also need to inform them about redundancy terms and relocation packages if this applies to your business.
If you're in a business partnership your responsibilities will vary depending on whether you're hoping to sell your share of the partnership or the entire partnership.
You'll need to tell your staff whether their contracts will continue after the sale due to TUPE (Transfer of Undertakings (Protection of Employment)), or whether they'll be provided with redundancy or relocation packages.
Your responsibilities will be different if you're selling the whole shareholding in a limited company, or if the company is selling part of its business.
Thinking of Selling Your Business?
There was a lot to take in there, which proves that the process of selling your business should not be undertaken on your own.
Getting professional advice from one of our solicitors will help to guide you in the right direction and ensure that no legalities are going to come back and haunt you later down the line.
So, if you're considering selling your business in the near future, get in touch to speak with one of our corporate solicitors.
Back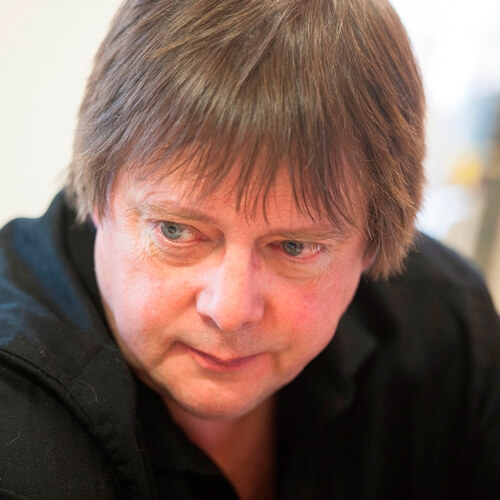 Julian is head of our corporate department and has practiced law for 30 years. He is highly experienced in advising a wide variety of business on anything from business formation through to multi-million pound deals.
Julian Bond - Corporate/Commercial Partner
To discuss how Glaisyers can assist you contact Julian Bond on Julian.Bond@glaisyers.com or via 0161 832 4666.